I trust birth and am in awe of the wisdom and strength in women and their babies. I live in Hobart and am a mother of three children, two born in hospital and one at home. I have a Bachelor of Science with Honours and was working in Antarctic science when I gave birth to my first child in 2005. I was so inspired by the midwives, who guided me through my challenging yet powerful birth experience, that I decided to retrain as a midwife. I started a Bachelor of Midwifery in 2008 while pregnant with my second baby and completed the course at the end of 2011. I became a Registered Midwife in early 2012 and worked at a public hospital in different models of care, gaining experience across a range of areas.
I have always been interested in homebirth as I was born at home in England and my siblings were born at home here in Tasmania. I gave birth to my third child at home in 2015 with the support of a privately practicing midwife and afterwards decided that was the way I wanted to work. I like getting to know families throughout their whole journey so that there is a warm trust between us by the time the baby is ready to be born. I also most enjoy working with just one family at any given time rather than rushing from room to room in a busy hospital.
I worked hard with a very experienced mentor midwife to gain homebirth specific midwifery skills, experience, and knowledge. I completed a Prescribing and Diagnostics for Midwives postgraduate university course in 2017. I gained my endorsement and resigned from my hospital job in 2018 and have been enjoying my work immensely ever since. It is a great privilege and an honour to be with women, couples, and families during such a special time.
Philosophy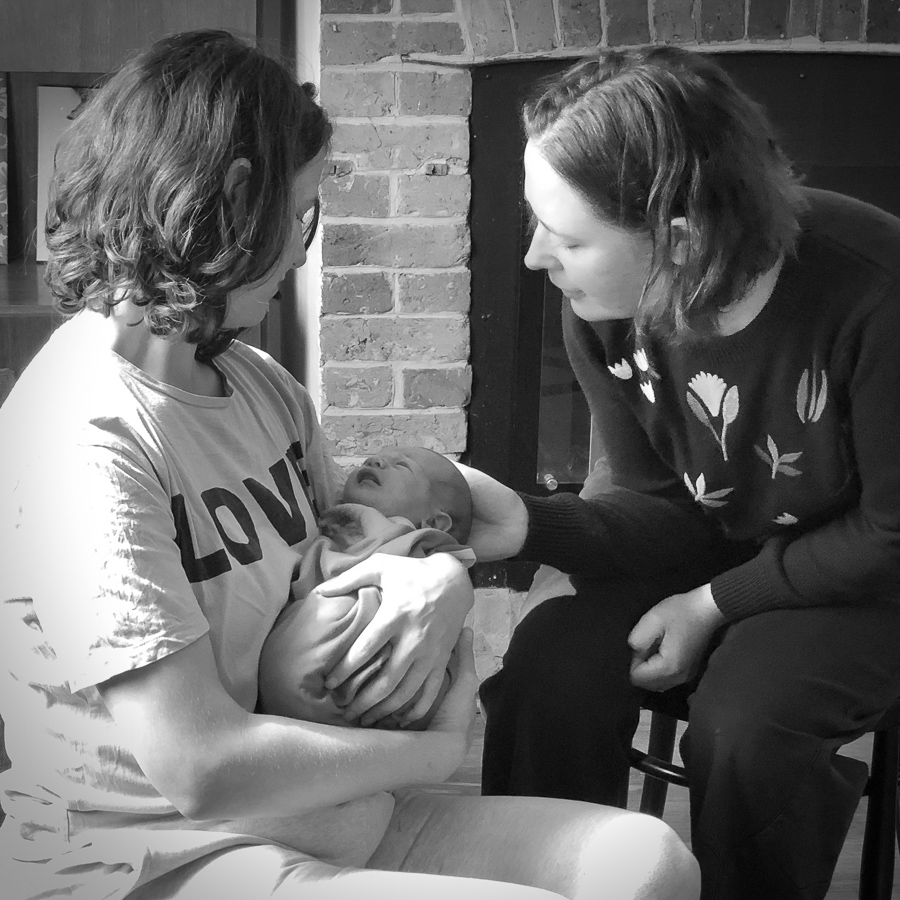 I am passionate and committed to my wonderful work.
I enjoy the relationships that evolve over time and the sense of trust, safety, and ease this brings.
Kindness and love are essential.
Birth matters. It is something that stays with us for our whole lives.
I am all about providing information, options, and choices and then supporting couples in whichever decisions they make.
I am a feminist and committed to women's rights in pregnancy, childbirth, and mothering.
I love to witness parents becoming confident to make the decisions that are right for them and their baby.
I trust birth and am in awe of the wisdom and strength in women and their babies.
I hope that whichever way birth unfolds there are no regrets and no what ifs.
I want women and their loved ones to come away feeling that they were in charge, and that they were heard, respected, and treated kindly.
I want families to enjoy a deep confidence that they achieved their best birth possible.